Your disastrous dog walking days are finally over as Ancol has the best solution. Ancol brings you dog harnesses which stops your dog from pulling away on its walk. These harnesses train your dog to listen to you more and have a greater connection with you. Ancol dog harnesses can also be used in car journeys to make sure the safety of your pet.
Ancol is a large company producing products for a different range of small animals, from dog beds and mattresses to the Ancol Dog Harness.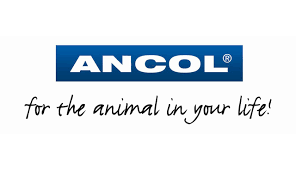 Introduction to Ancol
An independent, family-owned company, Ancol specialises in the supply of accessories for dogs and other small animals. Ancol is based in Walsall UK, the West Midlands and has been around for almost 40 years. Driven by passion and knowledge to become the market leader in pet accessories.
Top 3 Ancol Dog Harnesses
---
Adjustable harness, complete with lead, to stop your dog from pulling. This dog training harness is simple to fit and effective in quickly training your dog.
The harness comes in 4 sizes from Small to Extra Large so will easily fit a wide range of dogs. Once the harness has been fit to your dog the lead attaches easily to the side. This gives you great control over your dog and quickly lets the dog know that he/she should not pull.
All Ancol designs are simple but effective to ensure that the customer experience of each product is to the highest standard and suitable for all users.
The Ancol Pure Dog Listeners Training Harness, in our opinion, is great for larger dogs as the side attachment is perfect to allow the dog to feel more comfortable.
With a rating of 4.2 stars out of 5 on Amazon and a great price to go with it, you cannot go wrong.
Check Price On Amazon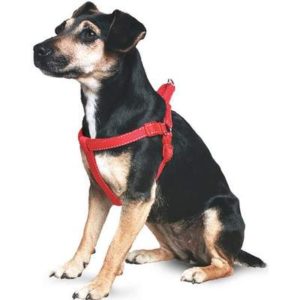 The Ancol Padded Harness is easy to fit and adjust. The padded harness supports the chest, shoulders and neck which reduces pressure around the neck and chest which can often lead to rubbing with traditional collars.
The Reflective stitching on the harness helps for night-time safety ensuring your dog is visible.
Another simple yet effective design by Ancol gives you and your dog the comfort that the harness is not only easy to fit and adjust but also comfortable for your dog to wear AND easy to attach and detach a lead.
The Padded Harness has an Amazon rating of 4.5 out of 5 stars and is also cheaper than the Pure Dog Listener
Check Price On Amazon
The Highway Code states that dogs should be suitably restrained when in a vehicle for the safety of the pet, driver and other passengers. With nearly 2 million sold worldwide, the Ancol Car Harness is strong and lightweight with extra padding to the chest area. The larger surface area helps to spread the mass of the dog and keep it restrained in case of an emergency stop or accident. The new simple seat belt loop avoids any ill-fitting seat belt sockets and when fitted correctly, allows for ample movement and a comfortable sitting, lying or standing position for the dog.
This harness comes with a swivel function which will prevent your dog from getting tangled up. With full padding, your dog will feel comfortable in all positions when sitting in your car, meaning a quiet, peaceful journey.
With a rating of 4.3 stars out of 5 on Amazon and the added bonus of knowing over 2million have been sold PLUS the dogs safety in mind, why not purchase one today

Check Price On Amazon
About Ancol
3 little words help drive this business, Honesty, reliability and respect.
These 3 words are held true by every single one employee at Ancol.
Ancol have built up great relationships with suppliers to ensure consumers are always at the front of their minds, delivering high quality products at affordable prices. These relationships also ensure that a great product is produced everytime.
In an ever-changing market, Ancol is always quick to keep up to date. Continually developing new products to keep up with supply and demand. Ancol has been around for over 40 years which says a lot about this great company!
Ancol Products – The Ancol Dog Harnesses
A Revolutionary Harness And Lead Set To Help To Train Pulling Dogs Not To. This harness helps the owners take control of the walk and encourages the dog to listen and connect.
The simple, easy to fit product makes dog walking disasters a thing of the past. Ancol has worked tirelessly to create a product not only for dog walking but car journeys also. They have many different products that cater for your dog's needs and ensure that every journey is a pleasant one for both you and your dog.
Ancol Dog Harnesses – More Reviews?
If the information we have provided today isn't already enough to purchase this product, definitely head over to Amazon
, where you can find hundreds of customer reviews for each of the products above.
How to Fit the Ancol Dog Harness:
https://www.youtube.com/watch?v=KF5AnLFwkuY
How to Fit Car Harness;
https://www.youtube.com/watch?v=OoHbOn4Ogn4
Also Check:
Save
Save
Save
Save
Save
Save
Save
Save
Save
Save
Save
Save