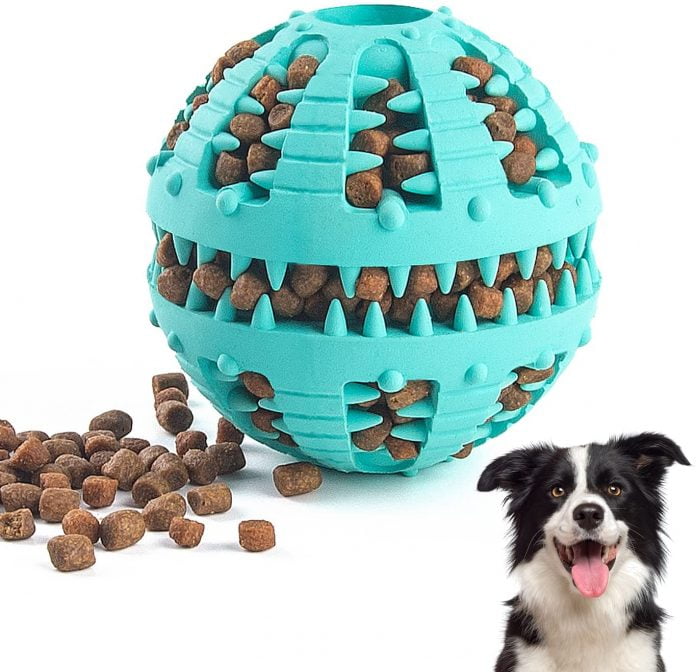 Dog treat balls are a popular and entertaining way to keep your furry friend engaged and mentally stimulated. These interactive toys are designed to dispense treats as your dog plays with them, encouraging them to work for their rewards. Whether you're looking for a way to keep your dog entertained while you're away or simply want to add some variety to their mealtime routine, dog treat balls are the perfect solution. In this article, we'll take a closer look at the different types of dog treat balls available and how to choose the right one for your furry companion.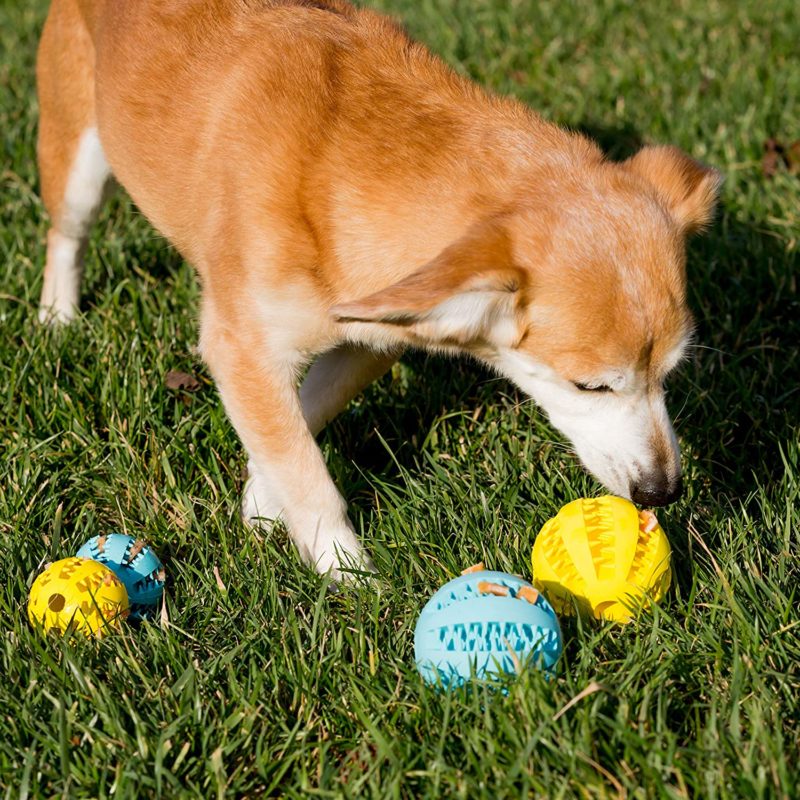 Why You Should Opt For Dog Treat Balls For Your Dogs?
There are several reasons why you should consider using dog treat balls for your pet:
Mental stimulation: Dog Treat balls provide mental stimulation for your dog as they have to figure out how to get the treats out of the ball. This can help keep them mentally stimulated and engaged, which is especially important for dogs that are left alone for long periods of time.
Physical exercise: As your dog plays with the treat ball, they will also be getting some physical exercise which is important for their overall health and well-being.
Positive reinforcement: Dog Treat balls can be used as a tool for positive reinforcement. As your dog works to get the treats out of the ball, they will be learning new behaviors and being rewarded for them.
Variety: Dog Treat balls can be filled with different types of treats such as kibble, biscuits, or even peanut butter. This can add variety to your dog's mealtime routine and make it more interesting for them.
Convenience: Dog Treat balls are easy to use and often can be cleaned easily. They are also a convenient way to dispense treats without having to hold a bag or container, making them perfect when you're on the go or during training sessions.
Overall, using dog treat balls can be a fun and effective way to keep your dog entertained, mentally stimulated, and physically active while also reinforcing positive behavior.
10 Budget-Friendly Yet Effective Dog Treat Balls For Your Pet's Health
Wrapping Up
In conclusion, dog treat balls are a fun and interactive way to keep your furry friend entertained and mentally stimulated. These toys are versatile, and convenient and can be used for different purposes such as training, entertainment, or as a way to reward your dog. With the different types of treat balls available, you're sure to find the perfect one for your dog's needs and your budget. Start to use dog treat balls and see the difference they can make in your dog's behavior and overall well-being. Make sure to supervise your dog while they play with treat balls and always choose the appropriate size for their breed and age.
You can also check: