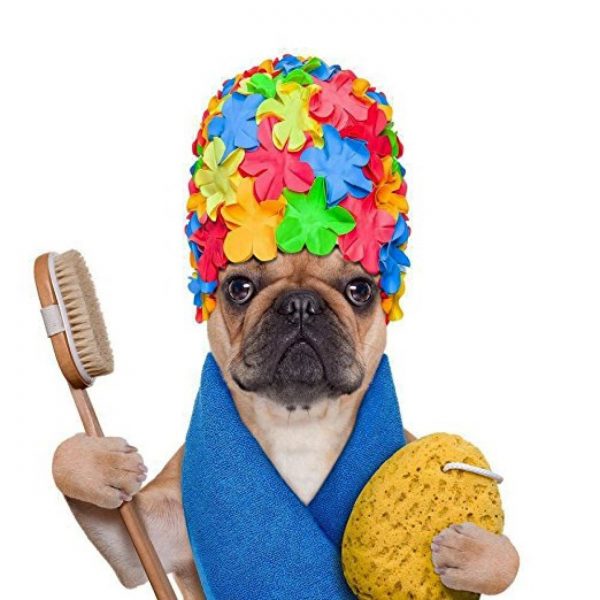 Dog grooming bathtubs can be excellent objects in your dog grooming arsenal. Having one of the perfect dog grooming baths in your home can improve your dog's life as they enjoy bathing and dousing themselves in these pretty, trim, and cute bathtubs. However, some factors should be considered while choosing bathtubs for your dog.
Bathing your dog can be a fun experience; for most of us, it can also be very challenging. It is a guarantee that there will be a mess, whether it's bathing your dog, clipping your dog's nails, trimming your dog's hair, or anything else your dog can do to make a mess. Having one of the amazing dog grooming baths in your home can improve your dog bonding and grooming experience.
Owning incredible dog grooming baths is a starting point for bathing your dog at home. Bathing your dog is one of the most challenging aspects of doggie grooming and trimming your dog's hair. Every dog is different in its behaviour in the bath. Ralph is very much a calm down that allows the water and shampoo to run off his fur. Other dogs will cry, bark and try to escape as soon as you put them in.
Vets highly recommend bathing your dog and see this as essential to doggie care. You must also ensure that you clean your dog correctly; Talk to your dog throughout the bath to soothe and calm them. After the bath, treat them to show them they have done an excellent job.
Professional dog grooming bathtubs are fully equipped with gadgets to effectively and efficiently bathe your dog. They have tools to keep your dog in place and help keep them calm. Most of them also have space for your doggie tools like your dog shedding tool or your dog shampoo. Although they can be on the big side and not always suitable for your home, they are a great accessory if you start your own business.
Do I Need a Dog Grooming Bath Tub?
Should I buy one or use the regular bathtub?
The answer is NO! You don't. You can use your own bath/shower and wash your dog. Just make sure you rinse the bath before and afterward. The main reason for getting a dog bathtub is to ensure that the Tub is for you and the dog bath is for your dog. It keeps them separate and straightforward.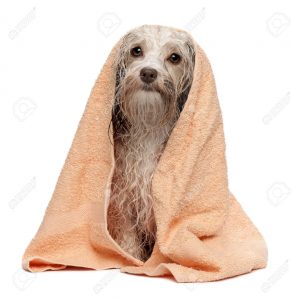 Some of the most suitable dog grooming baths are expensive and can be pretty significant. As a dog grooming table, they are costly, but if you plan on bathing your or your friend's dogs for the long term, they will eventually pay off. They are also great for starting your dog grooming business from home.
With so many different dog grooming baths to choose from, I have tried to review just the perfect ones. Using customer feedback and compatibility with a standard-sized house, I am sure I have found the perfect dog grooming baths to help any dog owner(s) make the right choice.
So many videos are available on YouTube to help you learn how to bathe a dog, help a dog love a bath, and bathe a dog correctly. Just click on any links below and check them out for yourself.
How Do I Choose From The Perfect Dog Grooming Baths?
Several features and accessories should be considered when searching for the perfect dog grooming baths. You need to make sure you consider your and your dog's circumstances.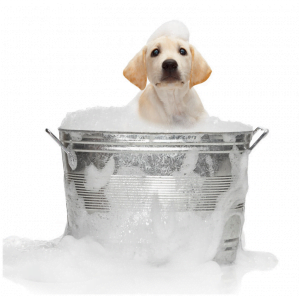 An elevated bath will be a great decision if you suffer back problems. You can put smaller baths on higher surfaces. However, this would not be comfortable for your dog, and it could become agitated.
Dogs can sense your pains and discomfort. If you are bathing your dog and suffering from aches, your dog will not enjoy their bath.
Living conditions are also a huge part of choosing the proper dog bath for your home. If you are putting the Tub outside, then a bath with a drainer that can be connected to a hose pipe would be ideal. If you have the Tub inside, then a smaller baby-style bath would be suitable to fit inside your bath and be quickly emptied when finished. These can also be stored away easily.
And finally, probably the most critical decision is the size of your dog. It would help if you had a bath that your dog could move in and not feel cramped or squashed. If they are too squashed, your dog can quickly become agitated and anxious, making it difficult to bathe them. If they have more space to move freely and stretch out, it will make cleaning your dog simpler. A dog bathtub that is too small can seriously harm your dog should they become restless and potentially hurt themselves.
The appropriate dog grooming baths with the highest quality are the easiest to clean. Always check for the 'easy clean feature' when purchasing a dog bath. If it has one, then great. This can save a lot of time and a lot of hassle. You should always ensure you clean your grooming equipment properly. Bacteria and dirt can quickly build up in a dog bath and create a very uncomfortable, unsanitary wash for your dog. Would you wash in a dirty bath?
Why Do I Need a Dog Bath Tub and Where Do I put it?
When you first decide to get a dog, there is a lot to think about, and one of those is "Where do I bathe my dog?" Choosing a good location for your dog's bath is key to ensuring they don't have any accidents that could cause them to hurt themselves. Using your bath/shower is great as long as your dog is calm afterwards. Using a dog grooming bath is also a good idea as you can store these in your shed outside, in your kitchen or, depending on the size of your house, in your dog's bathroom.
Owning a dog grooming bath is also a great way of getting your dog to recognise that it is bath time.
Most dog baths are made of plastic or easy-clean materials that help prevent slipping and keep them clean. Some more expensive dog baths can be connected to a hose outside. Some also have a nice step ladder for your dog to walk up and down to get in and out without you having to lift them.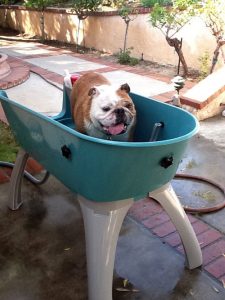 Owning a bright-coloured dog bath is an excellent way for your dog to recognise its bath time. Other dog baths are great if you want to start your own dog grooming business.
You would need a grooming bath for your dog for many different reasons. Dogs love digging, running around in the mud, playing in puddles, and mainly getting filthy. Keeping your dog clean can be very difficult.
There are so many things going on like shampooing, rinsing, washing, holding your dog still and ensuring everything is safe.
Once you have finished the bath, you must consider whether your dog is dry or needs a blow-dry. Finally, your dog must keep warm as they may catch a cold. Ensure you have a nice thick towel to dry them and a good warm spot for them to rest in.
10 Effective Dog Grooming Baths

Our dog grooming bath is the Pedigroom stainless steel dog grooming bath. The Pedigroom is ideal for professional dog groomers and pet owners at home. This stainless steel electric bathtub is built to last with a solid and sturdy design, making it perfect for grooming salon use. Made of stainless steel, this bath will not rust like others on the market. With its easy opening door, you need to slide it up; this bath makes bathing your pets quick and easy.
Having an electric foot control makes this pet bath easy to operate. The height range is 35-70cm, making it much more comfortable for you and will help prevent a bad back.
Dogs can be securely fastened in by attaching a noose to the bath. The bath also has a non-slip tread plate to prevent pets from slipping.
The Pedigroom stainless steel pet bath comes with a tap and a hose attachment. With its high, waterproof splashback side panels, this stainless steel bath is perfect for keeping your grooming area clean, tidy, and safe, whether working from a professional salon or at home.
Please note that the Pedigroom is where a drainage system is in place or where water can be drained quickly.
---

The Mini Bath Tub by Pedigroom has been explicitly designed to make bath time easier for smaller dogs and other pets. Being made from high-quality polypropylene plastic, this pet bath is lightweight and ideal for professional dog groomers and pet owners alike. Being lightweight makes it easy to transport and valuable for mobile pet groomers.
A ramp is included with this bathtub, making it easier for older animals to get into it and more back-friendly for groomers.
Having hooks in the bathtub enables pets to be securely fastened into it using a noose for their safety and comfort. The bath also has a textured or skid-proof floor so that pests won't slip around.
With a moveable partition, this pet bathtub makes it easier to wash smaller pets, keeping them in one spot.
This Pedigroom dog bath has strong aluminium legs for support that takes the Tub up to a height of 91cm and can hold dogs weighing up to 80kg.
---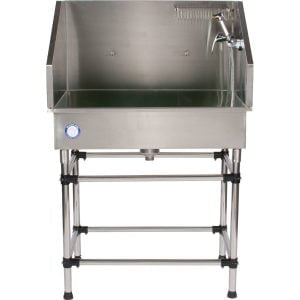 Owning a Flying Pig Grooming Mini-Tub is an excellent small tub for grooming smaller dogs. Made of stainless steel, the Tub can hold up to 10 pounds in carrying weight and 220 lbs in loading size. The bathtub height makes it great for the owner and prevents back problems.
The Tub comes with a top-of-the-line sprayer, a tap, a cold-hot water pipe, a handy rack to hold grooming products, a green floormat to prevent slippage of pets and more.
Backsplash and side splashes can be removed for greater versatility and feature waterproof seals when it is assembled for everyday use.
The drainage system is in the centre and can be plumbed easily to ensure water drainage escapes with no mess.
---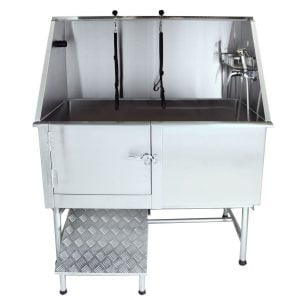 Flying Pig Professional Grooming Bath Tub is a Medium-sized stainless steel bathtub designed to handle even the most challenging bath times.
Back-splash and side-splashes can be removed for greater versatility and feature waterproof seals when it is assembled for everyday use.
Features a two-piece, removable floor grate that can be adjusted to higher and lower levels to accommodate large and small dogs. The door is easy to open, securely locks closed, and features watertight seals to keep water inside the Tub.
It comes complete with hot and cold taps and connections for a hose PLUS a hair trap to prevent blocking of the drain hole.
Grooming your dog can be made much simpler with the Flying Pig bathtubs, and dog owners in the US have warmed to this product.
---

Emperor PRO Static Stainless Steel Dog Grooming Bath includes a neat showering unit, mixer tap, and a handy little shampoo caddy.
With retractable walk-in steps, the Emperor Dog Bath is great for small, large, and Old dogs. The entire Dog Grooming Bath is made of heavy-duty nautical stainless steel, and it comes complete with a Chrome H-Frame, so you have control over any dog in your bath.
The clip-on loops for your security nooses are adjustable on the actual H-Frame, so you can move them from left to right as you require them to be on your H-Frame. This superior Dog Grooming Bath provides an easy platform to wash & groom animals.
Removable, plastic drainage bath tiles for the bottom of the bath are provided so that no dog has to stand in soapy water and suds – this will also prevent dogs from sliding and slipping within the Tub. The steps slide straight underneath the main bath compartment to be neatly tucked away when not in use.
---

Pedigrooms AMAZING Mini Bath Tub has been explicitly designed to make bath time easier for smaller dogs like Dachshunds, Yorkshire Terriers and the likes.
The Tub is made from high-quality polypropylene and is extremely lightweight. The bright blue makes this a fantastic bathtub that helps dogs recognise their bath time. Other colours are available, but the more colourful, the better if used for personal home use.
Fastening hooks are available in the bathtub, enabling noose usage for safety and comfort. The bath also has a textured or skid-proof floor so that pets won't slip around.
This Pedigroom dog bath has strong aluminium legs for the support that take a bath up to a height of 91cm and can hold dogs weighing up to 80kg.
---

WOW! Just WOW! This bathtub caught our eye, which is why it's on the 10 amazing dog grooming baths list.
Compact, easy to fold, and store away, the Da Jia Inc Foldable bathtub is unbelievable. Bright coloured (blue, pink, and green), lightweight, durable, and portable.
There are many unique features of this bathtub. Non Slip folding legs to ensure the bath is safe on all surfaces. A hook so you can hang the Tub up once you have finished. A simple and easy-to-remove plug so you can drain the water. It is also lightweight so that you can take it anywhere. Two soap dishes so you can place your soaps/shampoos.
This bath is fantastic for money and will give you everything you need in a home bathtub.
Recommended for small and medium dogs, you will see why we have included this bath in our 10 incredible dog grooming baths once you purchase this bath.
---

This is the all-new Portable Plastic Mini tub from Flying Pig Grooming.
The height of this Tub makes it easily accessible and straightforward to use; place your pet in it and wash them quickly and efficiently.
The Tub is also elevated at a height that prevents you from getting back pain. The Tub is made of UV-protected plastic, both durable and long-lasting. It stands upon four sturdy legs with levellers for uneven floor and is connected to a direct drain hose for easy drainage.
Storage and Travelling with this Tub are simple as lightweight and compact. It can be quickly put together in one motion as it comes packaged as one piece.
Although not as lightweight as the previous model, this Tub is excellent if you wish to take in your travels as a portable dog groomer.
---

The Pyrus Blow Up Bath can be taken anywhere. Simple, collapsible and lightweight.
With a choice of pool size, you won't need to worry about your dog, as you will always be able to bathe your dog thoroughly in these fantastic outdoor dog baths. Larger pools have plenty of space for a large dog to lie down fully/
Easy to fill and empty, and with a quick release of the plug, the water will drain like a human paddling pool.
These baths are great for bath time or playtime, as long as the water is checked/changed once it is dirty.
Excellent quick and easy bath time in the outdoors and can quickly be sorted away once completed the bath.
---

Durable, lightweight, portable and recommended by perfect vets, breeders and handlers worldwide!
The Booster Bath provides elevation and containment for your pet.
Adjustable 3-point restraint system with quick snap removable collar. This is a HUGE patented feature unique only to Booster Bath.
Booster Bath elevates to minimise back discomfort for the bather while keeping your pet secure and safe!
One-piece Tub with quick-snap/ snap-off legs for easy use and storage
Great for indoor or outdoor use, UV stabilised and can be stored outdoors.
Rubber bumpers on the bottom of legs keep bath stationery when your dog enters or exits.
A drain hose and a Shampoo caddy allow you to direct drainage while you stay dry during bathing easily.
Although this is not in our list, the Booster Bath is up there as one of the most suitable dog grooming baths, in our opinion.
Designed for Breed Sizes: French Bulldog, Cocker Spaniel, Scottish Terrier, Jack Russell, Welsh Corgi, Miniature Schnauzer, Beagle, Cavalier King, Pug and American Eskimo Dog up to 75 lbs
---
Closing Thoughts
In conclusion, dog grooming baths are an essential tool for keeping your furry friend clean and healthy. Whether you prefer to groom your dog at home or take them to a professional groomer, having a high-quality dog grooming bath will make the process easier and more efficient. With the right dog grooming bath, you can keep your dog's coat shiny and free of tangles, as well as prevent skin irritations and infections. Remember to always choose a bath that is the right size for your dog and to use a mild shampoo that is formulated specifically for dogs. Happy grooming!